Services & Rates/ Servicios & Tarifas
Swedish Massage/ Masaje Sueco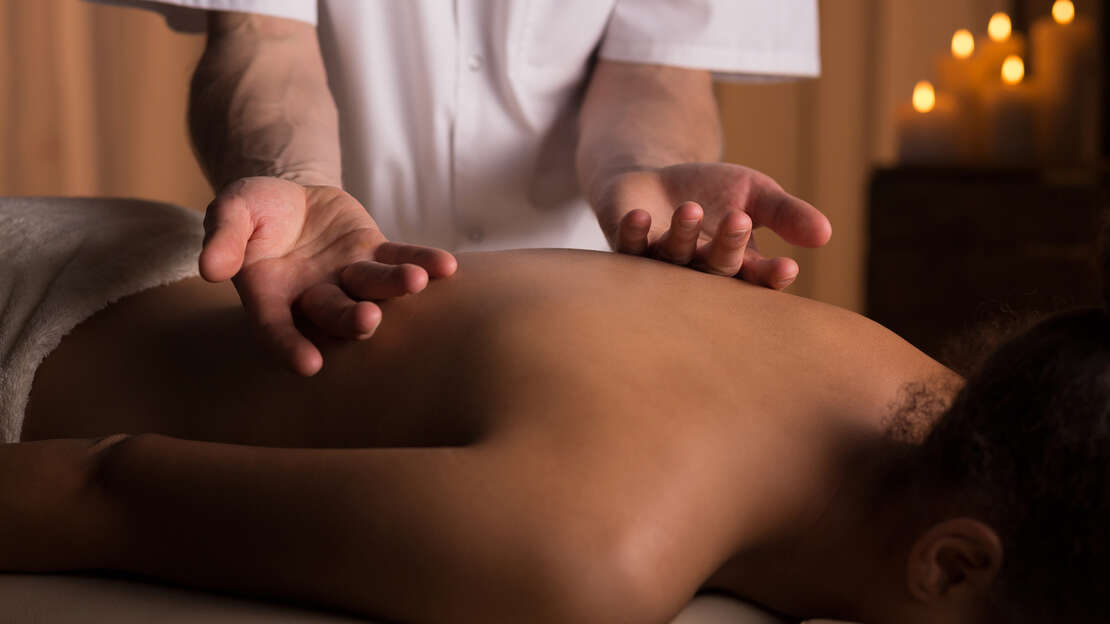 Swedish massage uses firm but gentle pressure to promote relaxation, ease muscle tension and create other health benefits. It is a classic massage that will ease your stress and allow you to slip into a calm state of relaxation.
El masaje sueco utiliza una presión firme pero suave para promover la relajación, aliviar la tensión muscular y crear otros beneficios para la salud. Es un masaje clásico que aliviará su estrés y le permitirá deslizarse a un estado de relajación tranquilo.
Deeep Tissue / Tejido Profundo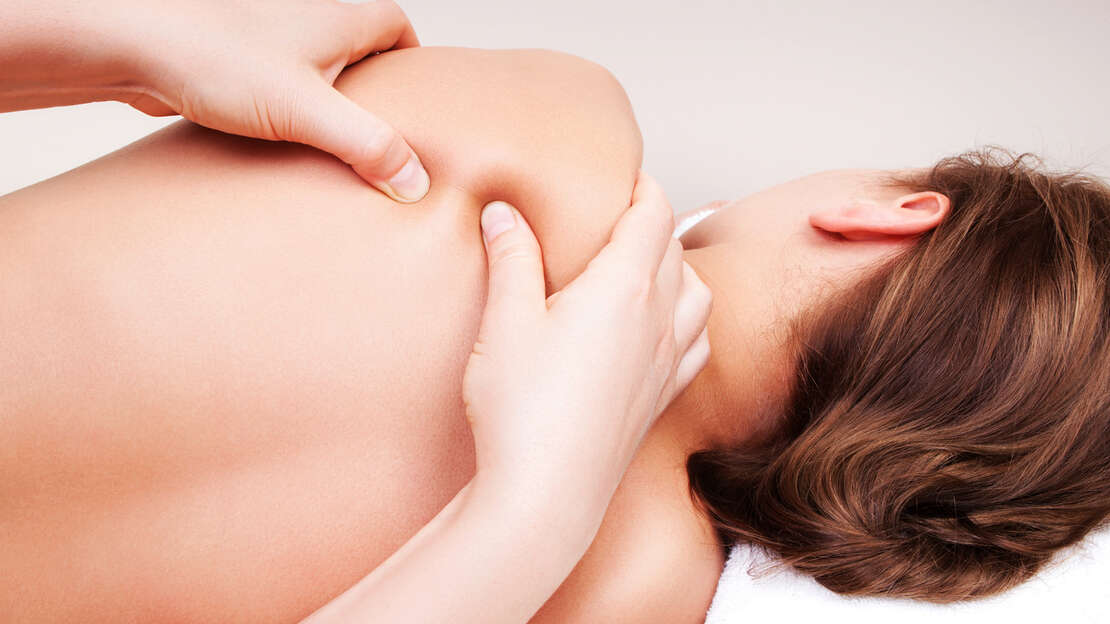 Deep Tissue Massage is a form of bodywork that aims to relieve tension in the deeper layers of tissue in the body. Deep Tissue Massage is a highly effective method for releasing chronic stress areas due to misalignment, repetitive motions, and past lingering injuries. Due to the nature of the deep tissue work, open communication during the session is crucial to make sure you don't get too uncomfortable. Keep in mind that soreness is pretty common after the treatment, and that plenty of water should be ingested to aid with the flushing and removal of toxins that will have been released from the deep tissue during the session.
El Masaje de Tejido Profundo es una forma de trabajo corporal que tiene como objetivo aliviar la tensión en las capas más profundas de tejido en el cuerpo. El Masaje de Tejido Profundo es un método altamente efectivo para liberar áreas de estrés crónico debido a desalineación, movimientos repetitivos y lesiones pasadas persistentes. Debido a la naturaleza del trabajo de tejido profundo, la comunicación abierta durante la sesión es crucial para asegurarse de que no se sienta demasiado incómodo. Tenga en cuenta que el dolor es bastante común después del tratamiento y que se debe ingerir mucha agua para ayudar con el limpieza y la eliminación de las toxinas que se habrán liberado del tejido profundo durante la sesión.
Basalt Hot Stone Massage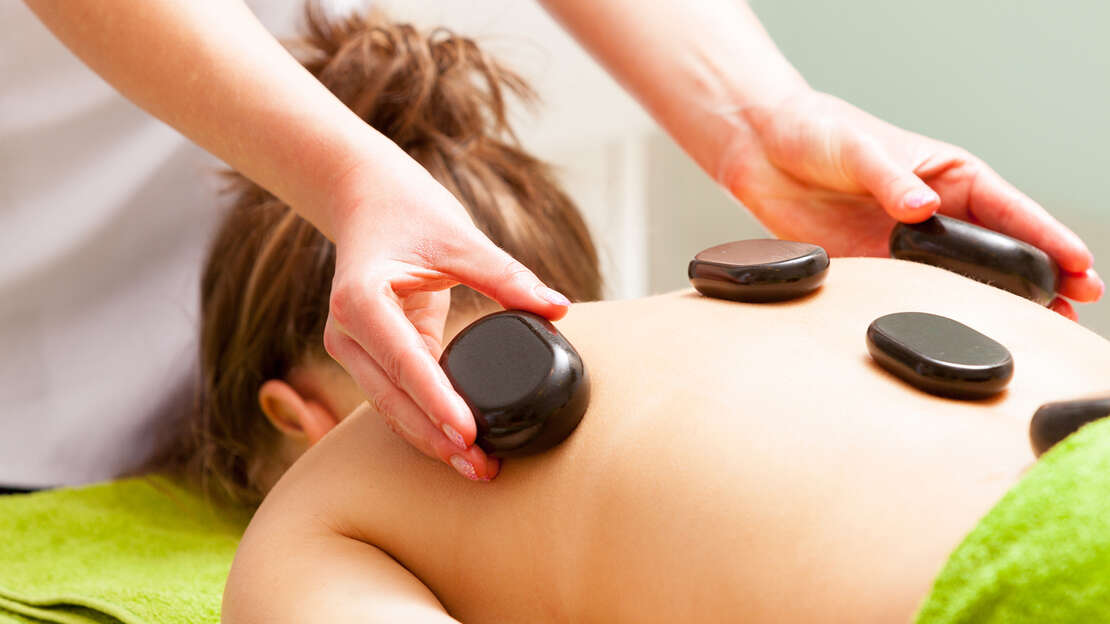 Combines traditional therapeutic massage with the application on the skin of stones at different temperatures, to facilitate the flow of vital energy and thus alleviate physical and emotional disorder.
Combina el masaje terapéutico tradicional con la aplicación sobre la piel de piedras a distintas temperaturas, para facilitar que fluya la energía vital y aliviar así trastornos físicos y emocionales
Pregnancy Massage / Embarazadas
Pregnancy Massage is a style of bodywork designed specifically for pregnant women. Pregnancy is a time when a woman's body endures tremendous stress due to dramatic physical and emotional changes. Using various techniques specially developed for the expecting mother, Pregnancy Massage helps release the pain and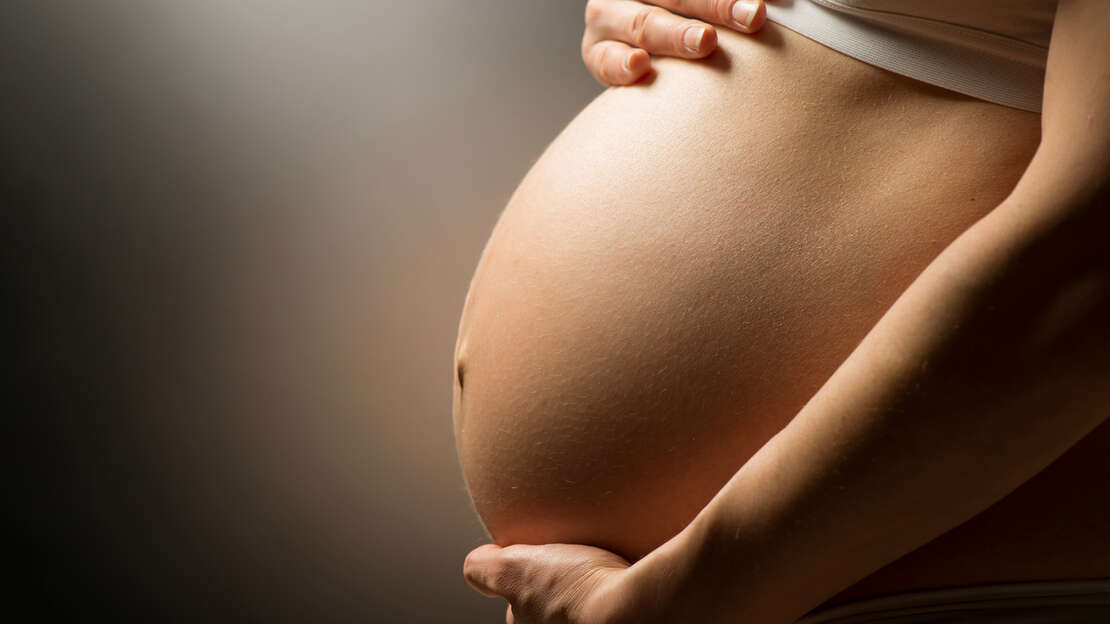 discomfort experienced throughout pregnancy. The benefits are profound, including emotional support, the relief of joint pain due to extra weight and postural imbalance, and improved breathing and relaxation.
El masaje para embarazadas es un estilo de trabajo corporal diseñado específicamente para mujeres embarazadas. El embarazo es un momento en que el cuerpo de una mujer sufre un tremendo estrés debido a los dramáticos cambios físicos y emocionales. Utilizando varias técnicas especialmente desarrolladas para la madre embarazada, el masaje prenatal ayuda a liberar el dolor y la incomodidad que se experimenta durante el embarazo. Los beneficios son profundos, incluido el apoyo emocional, el alivio del dolor en las articulaciones debido al peso extra y el desequilibrio postural, mejora de la respiración y la relajación.
Cupping Massage
Cupping Therapy relieves muscle pain, chronic pain, rheumatoid arthritis, stiffness of the back and neck, relieves pain fibromyalgia, plantar fasciitis,reduce inflammation, tension and stress. Integrated massage.
La terapia de ventosas alivia dolor muscular, dolor crónico, artritis reumatoide, rigidez de la espalda y el cuello, fibromialgia, fascitis plantar, reduce la inflamación, tensión y estrés. Integrando técnicas de masaje adecuadas previas a la consulta.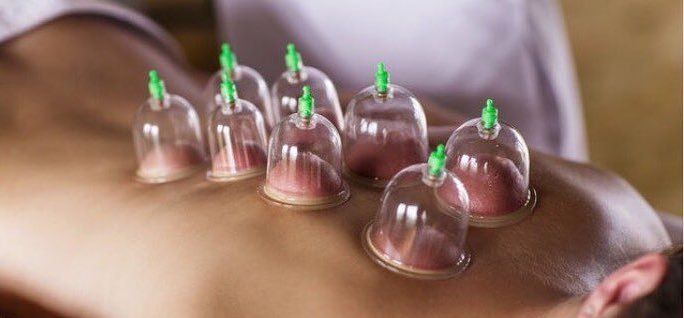 Medical Cupping Therapy
Medical Cupping, CBD oil and Cryotherapy for relieve muscle pain, chronic pain, rheumatoid arthritis, stiffness of the back and neck, relieves pain fibromyalgia,reduce inflammation, tension and stress.
Terapia con copas /ventosas, aceite CBD y terapias en frío para alivia el dolor muscular, el dolor crónico, la artritis reumatoide, la rigidez de la espalda y el cuello, alivia el dolor, la fibromialgia, reduce la inflamación, la tensión y el estrés.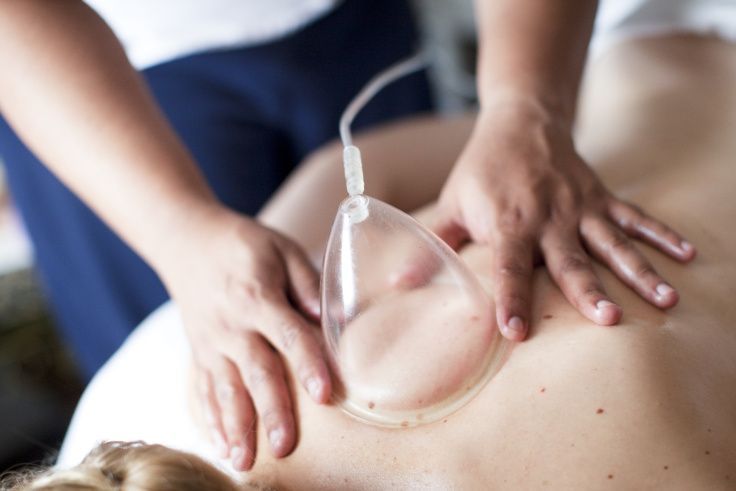 Lymphatic Drainage Massage
Lymphatic Drainage Therapy aims to gently and rhythmically move the lymph through the body, especially swollen areas of the body, relieving pressure and enhancing the functioning of the immune system. As both a preventative and remedial technique, Lymphatic Drainage can be used for a wide range of purposes including faster recovery from injury, reduction of swelling and discomfort from pregnancy, and strengthened resistance to illness.
La terapia de drenaje linfático tiene como objetivo mover la linfa de manera suave y rítmica por todo el cuerpo, especialmente las áreas hinchadas del cuerpo, aliviando la presión y mejorando el funcionamiento del sistema inmunitario. Como una técnica preventiva y reparadora, el drenaje linfatico puede usarse para una amplia gama de propósitos, que incluyen una recuperación más rápida de las lesiones, la reducción de la hinchazón y la incomodidad del embarazo y una mayor resistencia a las enfermedades.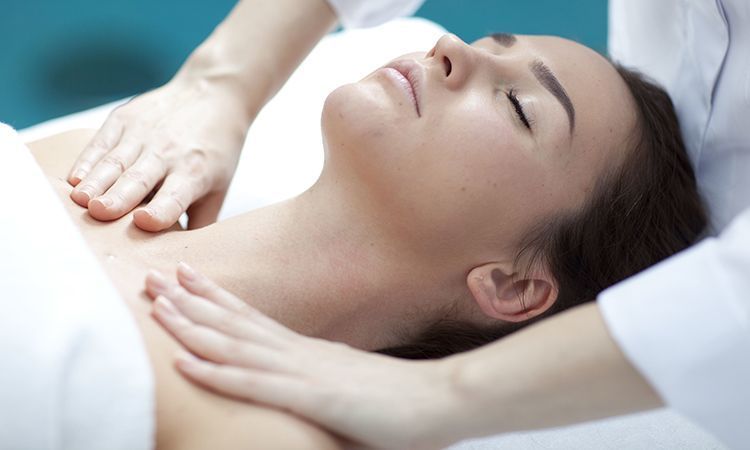 Migraine & Stress Relief
Migraine relief, headache, and stress. Focusing on muscles of tension, head, neck and shoulders. Using craniosacral techniques, pressure point, jade roll, marble cold stone and aromatherapy.
Alivio de migrañas, dolor de cabeza y estres. Enfocandonos en musculos de tension, cabeza, cuello y hombros. Utilizando tecnicas de craniosacral, puntos de presion, rolo de jade,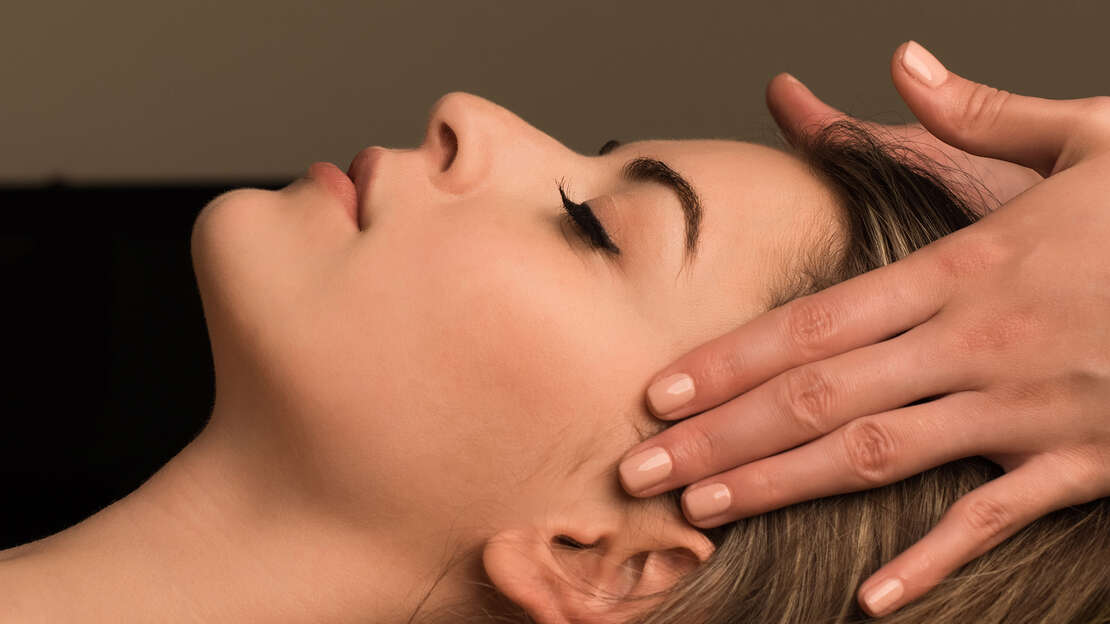 piedras de marmol frio y aromaterapias.
Thai Herbal Ball Therapy
Thai Herbal Ball provides DEEP relaxation, stress relief while boosting well-being by improving blood/lymph circulation. This reduces pain, stiff or pulled muscles, chronic back aches, arthritis + stress/anxiety.
Thai Herbal Ball proporciona relajación profunda, alivio del estrés y, al mismo tiempo, mejora el bienestar al mejorar la circulación sanguínea / linfática. Esto reduce el dolor, los músculos rígidos o tirados, dolores de espalda crónicos, artritis + estrés / ansiedad.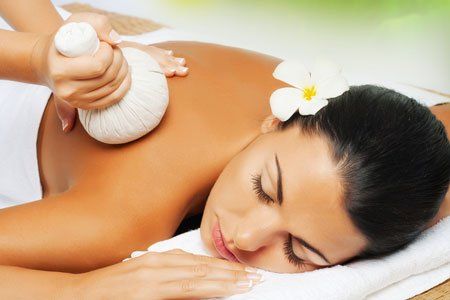 Healing Stone Massage

Perfect blend of energy. Tibetan bowls, sage incense, rose quartz, jade, marble cold stones combine with Craniosacral & Swedish techniques are used during the session to create a deep sense of relaxation.
Una mezcla perfecta de energía . Cuencos tibetano, salvia ,cristal de cuarzo, jade, piedras de mármol frias y técnicas de craniosacral y suecas se utilizan durante la sesión para crear una profunda sensación de relajación.
AromaTouch Technique
AromaTouch Technique uses specific guidelines and instructions for both dosage and application that make it a safe and effective way to receive the full benefits of essential oils. The AromaTouch Technique is gentle and can be adapted to accommodate young or sensitive skin so that anyone can benefit without the worry of overwhelming the body.
La Técnica AromaTouch utiliza directrices e instrucciones específicas para la dosificación y la aplicación que la convierten en una forma segura y efectiva de recibir todos los beneficios de los aceites esenciales. La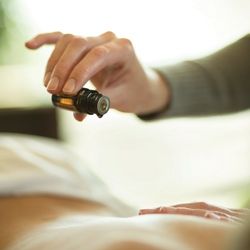 técnica AromaTouch es suave y se puede adaptar para acomodar la piel joven o sensible de modo que cualquier persona pueda beneficiarse sin la preocupación de abrumar el cuerpo.
Body & Mind Aromatic Massage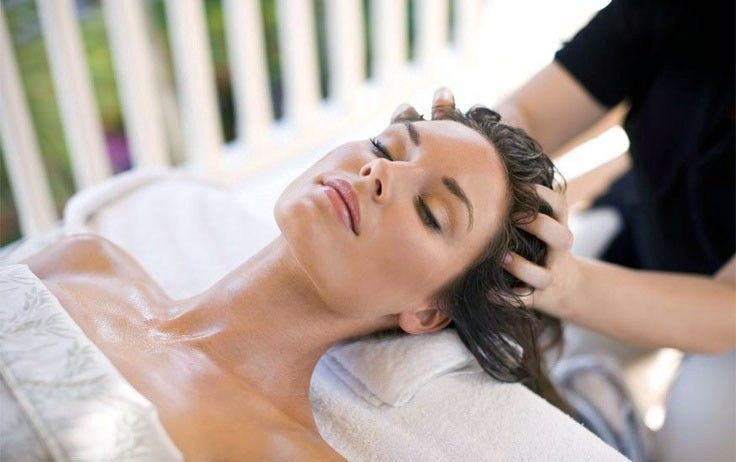 A personalized mixture of base oil with essential oils, warm, that fall down the forehead towards the scalp, neck and shoulders and then receive a full body massage for the restoration and renewal of the mind, body and spirit. Each therapy is personalized.
Una mezcla personalizada de aceite base con aceites esenciales tibios, que van cayendo por la frente hacia el cuero cabelludo,cuello y hombros para luego recibir un masaje de cuerpo completo para la restauración y renovación de la mente, el cuerpo y el espíritu. Cada terapia es personalizada.
Eclectic Massage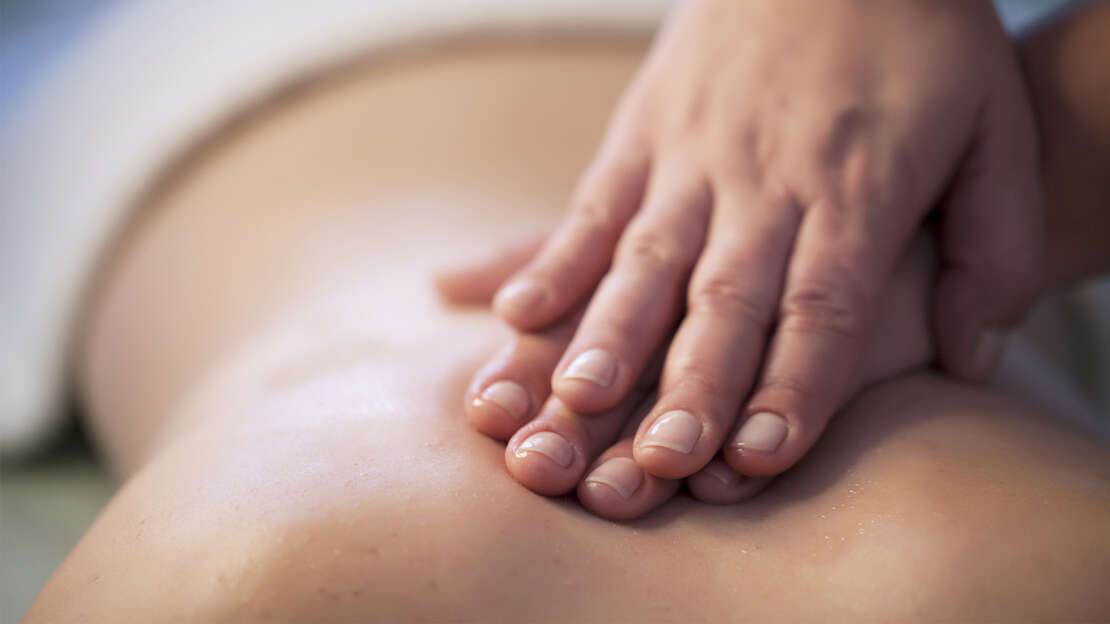 Eclectic massage is a new concept of massage that brings together techniques of different types of massage and is not only massage technique, it also contains aromatherapy, music therapy, in fact more than a massage is an experience.
El masaje Ecléctico es un nuevo concepto de masaje que reúne técnicas de distintos tipos de masaje y no es solo técnica de masaje, también contiene aromaterapia, musicoterapia, en realidad más que un masaje es una experiencia.
Lymphatic Drainage Post Surgery
The postoperative treatment is aimed at the resorption and evacuation of the postoperative edema, which accumulates around the intervened area and causes a very annoying tension for the patient.
In the postoperative period, massages are performed to mobilize the skin after liposuction.
when the surgeon orders it, the sessions with manual lymphatic drainage (dlm) will begin, making fine movements in very specific places of the anatomy.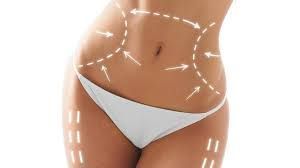 El tratamiento postoperatorio va encaminado a la reabsorción y evacuación de la edema postquirúrgico, el cual se acumula alrededor de la zona intervenida y provoca una tensión muy molesta para el paciente. en el postoperatorio se realizan masajes para movilizar la piel luego de la liposucción. cuando el cirujano lo ordene, se iniciaran las sesiones con drenaje linfático manual (dlm), realizando finos movimientos en lugares muy concretos de la anatomía.
Spa Aromatic Body Scrub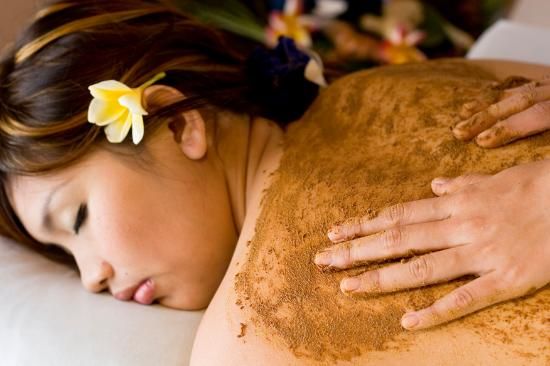 Exfoliating dead sea salts combined with essential oils, detoxify, balance and soothe every inch of your skin – total body exfoliation. Massage is not included.
Exfoliando las sales del mar muerto combinadas con aceites esenciales, desintoxique, equilibre y calme cada centímetro de su piel - exfoliación total del cuerpo.
El
masaje no está incluido.
Himalayan Detox Wrap
Body Wrap is similar to a three-day juice fast. Himalayan Detox Wrap is an extensive exfoliation, a wrap and absorption of minerals the body needs. The friction of the exfoliation helps sedate the central nervous system, allowing the body to relax and take in all the nutrients during the wrap. Reabsorption occurs during the wrap,which furthers the detoxification process. Include Scalp Aromatic Massage.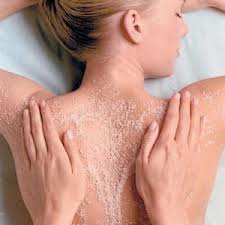 La envoltura corporal de desintoxicación de sal del himalayan es similar a un ayuno de jugo de tres días. La envoltura corporal de desintoxicación de sal del himalayan es una exfoliación extensa, una envoltura y absorción de minerales naturales que el cuerpo necesita. La fricción de la exfoliación ayuda a sedar el sistema nervioso central, permitiéndo que el cuerpo se relaje y absorba todos los nutrientes durante la envoltura. La reabsorción ocurre durante la envoltura, lo que promueve el proceso de desintoxicación. Masaje cuero cabelludo con aromaterapia incluido.
Infrared Sauna Blanket
Flushes toxins and heavy metals out of the body, Provides pain relief to those with back issues, arthritis,sore muscle and joints. Boost immune system function. Reduce STRESS and fatigue. Increase overall blood flow, Weight loss, Promotes healing and skin regeneration, Burn up 500 calories per session. Dry brush exfoliating includes.
Elimina toxinas y metales pesados ​​del cuerpo, proporciona alivio del dolor a las personas con problemas de espalda, artritis, dolor muscular y articular. Aumenta la función del sistema inmunitario. Reduce el ESTRÉS y la fatiga. Aumenta el flujo sanguíneo general, la pérdida de peso, promueve la curación y la regeneración de la piel, quema 500 calorías por sesión. Exfoliación de cepillado en seco incluido.
Lypo Cupping Massage
Cellulite reducing massage, 1 hour in body work areas to stimulate circulation and break down fatty adiposit.
Using different techniques in massage with Cuppingtherapy, Vacuumtherapy, Vibrotherapy and Woodtherapy. Discount for available packages.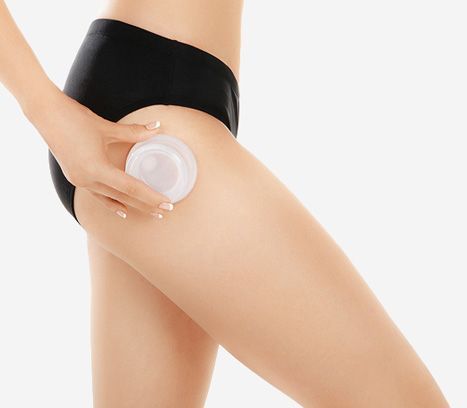 Masaje reductor de celulitis,1 hora en áreas de trabajo del cuerpo para estimular la circulación y romper adipocitos grasos.
Usando diferentes tecnicas en el masaje con ventosas, vacuumterapia y maderoterapia. Descuento por paquetes disponibles.
Cryo Body Wrap
Detoxifies the body,returning to normal metabolic balance,promoting excessive fluid drainage, stimulates micro circulation and help with cellulite.
Desintóxica el cuerpo, devolviéndole el equilibrio metabólico normal, promoviendo el drenaje excesivo de líquidos, estimula la micro circulación y ayuda con la celulitis.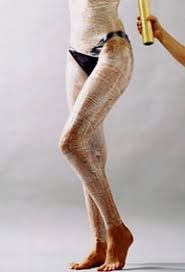 Private Hatha Yoga Class
Private Yoga for beginners
Yoga Privada para principiantes